Art: Cameron Lee's "Flores Fatales"
My husband, Cameron Lee, and I just released our first creative collaboration called "Flores Fatales." Inspired by the striking and wide-ranging beauty of flowers, Flores Fatales celebrates human beauty, natural wonder, and elements of dangerous allure.
The project started with Cam's idea to make a floral-themed digital art series. The idea grew into a full scale photoshoot with 14 models and an art opening event that drew more than 200 attendees.
The final art pieces include 14 digital collage portraits of a diverse range of models who represent a spectrum of race, gender, and sexual orientation. Every element was shot by Cameron, including the bursts of flowers, exotic reptiles, and arachnids. Using digital collage, layers were grafted onto the portraits to create a vibrant, imaginative world. When Cameron was a child, he watched his Puerto Rican grandmother create paper collages of her tropical homeland, which inspired the style and content of the project. The art pulls inspiration from artists like Frida Kahlo, Gustav Klimt, and present-day artist James Jean.
The Art (14 original digital art prints)
© 2017 Cameron Lee
Click/tap to enlarge. Enlarged images also at end of post.
The Shoot (BTS photos by Alex Cole)
Cameron photographed 14 models cast by Landra Dulin (casting director of LAFW). Hair direction and original headpieces were created by Beth Montgomery and her team from Luxelab. Makeup by Elaine Thompson & Britt Kaye.
We did the photoshoot at Media Playground PR's fashion showroom at The Park co-working space in DTLA. Fashion apparel was provided from a variety of brands including Pink Sheep Heiress, Single Dress LA, Predominantly Black, We Are Mortals, Mr. Turk & Trina Turk.
The Creatures
Cameron overcame a personal fear and photographed exotic creatures at Prehistoric Pets. The snakes, arachnids & frogs were then collaged into the portrait images.
artLAB Salon opened its doors for Cameron's first art opening in Los Angeles. Over 200 people came to see the series. Our good friend Jane aka DJ Syntax played upbeat music to add to the colorful vibes of the evening. Alcohol was provided by Deep Eddy vodka. Beverages by Hint Water and Honest Tea. Event photography by Hamid Moslehi. Event video by Vector Film Productions. Special thanks to Christine Peake for her support.
The event received buzz from a number of online media properties, including LA Confidential!
Event Photos by Hamid Moslehi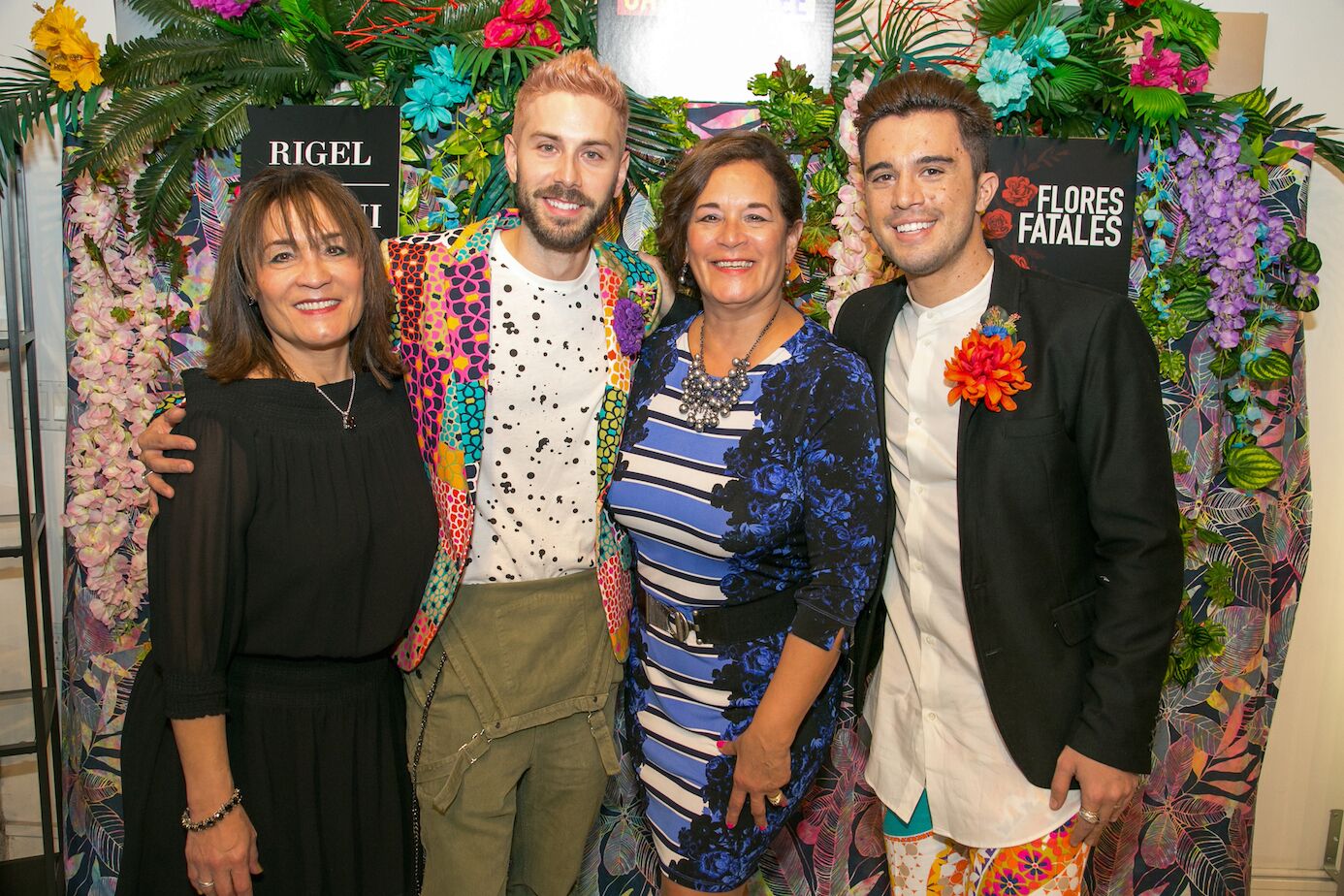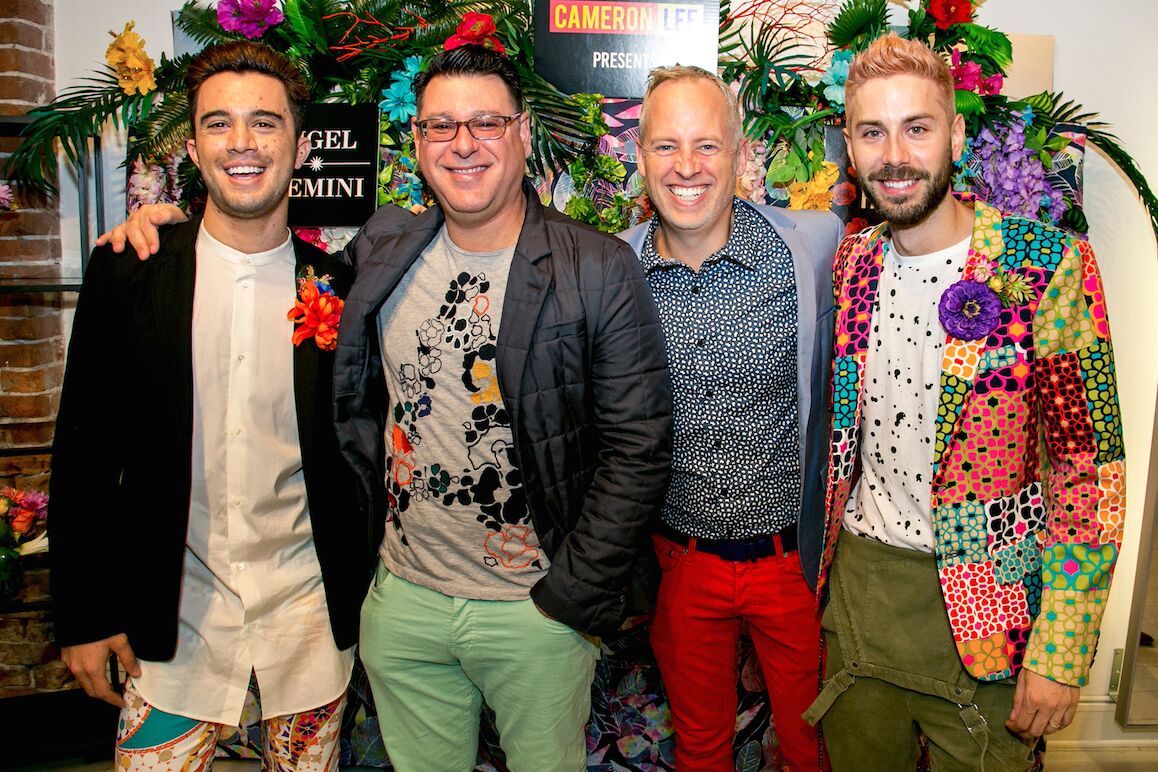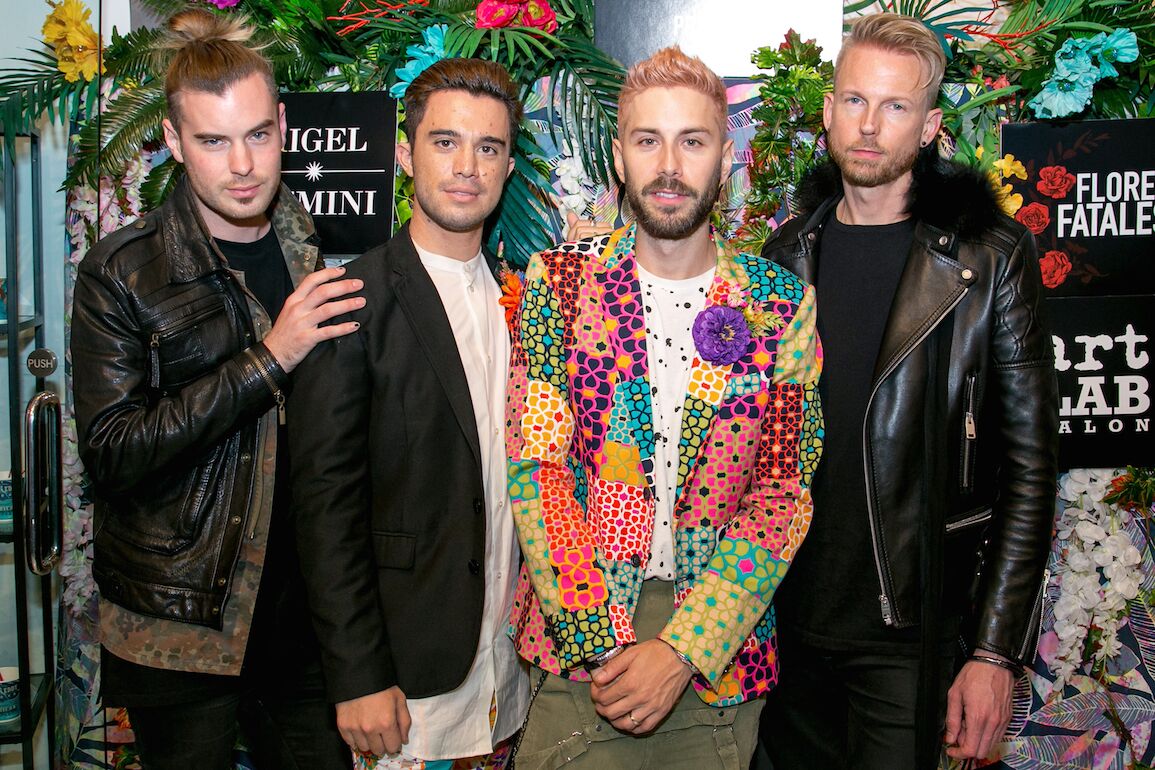 Rigel Gemini