Travel: AC Hotel Asheville Downtown Weekend Getaway
Weekend getaways are the perfect way to escape the city grind and clear the mind. In the beginning of January, my husband Cameron and I were invited to go to the AC Hotel Downtown in Asheville, NC. What a marvelous winter destination.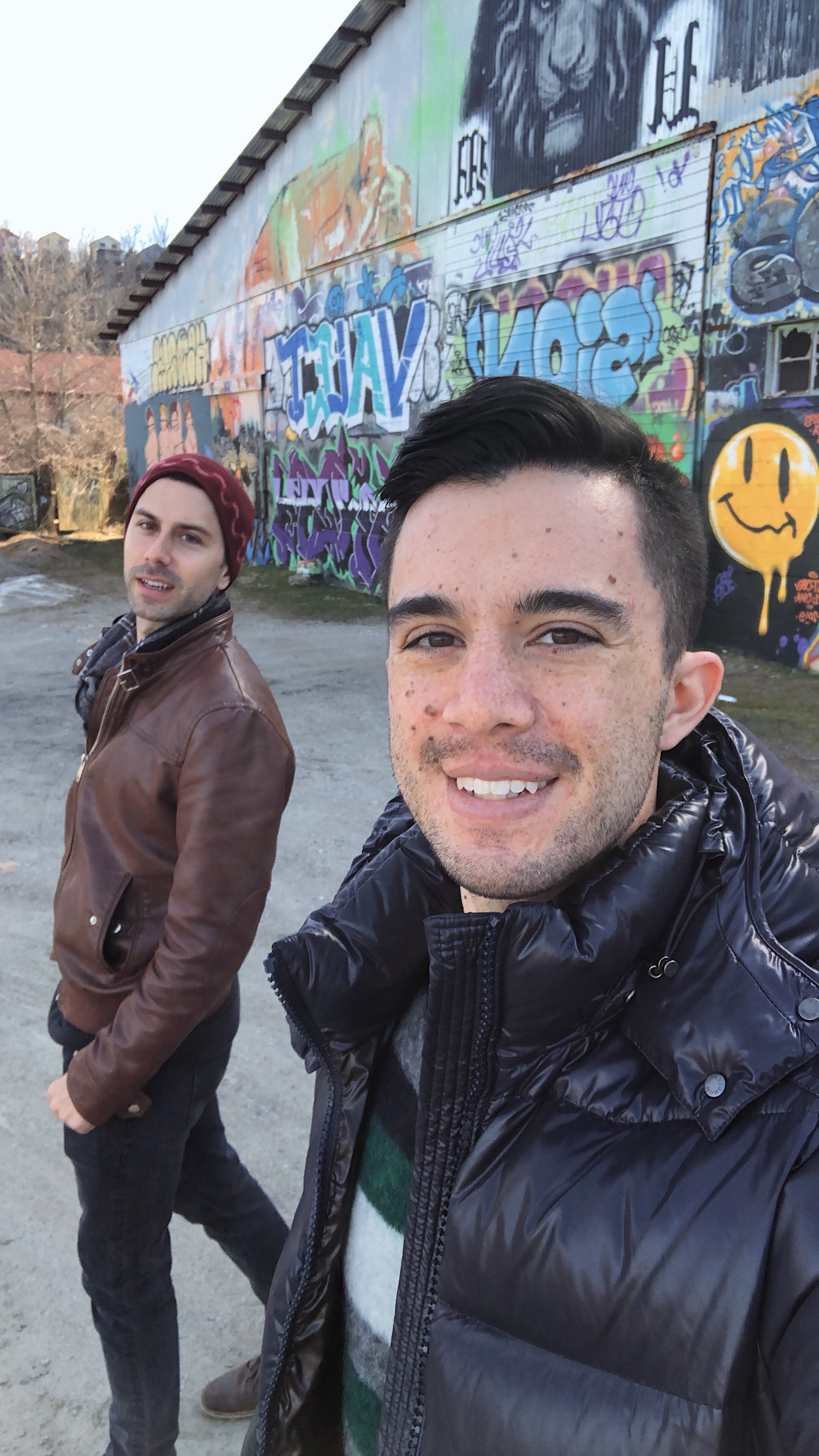 Asheville may be a smaller city nestled within the Blue Ridge Mountains, but it is a truly unique hub of arts and culture in North Carolina. We were invited by Bill Kaelin to visit the last weekend of January and were very impressed with all Asheville has to offer. Though known as a destination for the elegant Biltmore Estates, downtown Asheville itself was delightful on its own without a tour of the American castle. With farm-to-table eateries, record stores, art galleries, music venues and hiking trails, I could see why Asheville was a highly recommended weekend getaway for those in the Southeast, especially for LGBTQ travelers.
Our hotel stay at Marriott's AC Hotel (click link for 20% off booking) was not only cozy, but the attention to detail and sleek neutral decor were refreshing modern touches for a serene vacation vibe. Located in walking distance to nearby indie boutiques and handcrafted cocktail nooks, we were taken with Capella On 9, a tapas style restaurant that sits atop the AC Hotel. Providing excellent cuisine with a gorgeous mountain view, having an on-site restaurant is always a nice perk and Capella on 9 was many steps above the typical hotel faire. The atmosphere provided both leisurely bites and fine dining. A great breakfast menu is always convenient and Capella on 9's chorizo scramble, egg in a basket and prosciutto toast were very tasty. We found the extra time before going out and about to discover the city without being hungry very helpful.
Speaking of small plates, we also enjoyed the Spanish flair of Cúrate, which also houses a Vermouth bar. Asheville has an array of coffee shops, bakeries, pubs, bars and food for all diets from vegan to paleo and the service and people were incredibly friendly wherever we ventured. Asheville also has a great selection of shops to browse. We particularly loved the naturelle stoneware and pottery selections at East Fork and brought home a candle. (The company also opened a boutique in ATL's Ponce City Market.) Old North stood out in particular thanks to their men's casual wear in bold plaids, dusty pastel shades and deep denims, fitting with Asheville's earthy but chic style. Along with chatting and sipping handcrafted cocktails with other sweet and stylish influencers like @sarahwisted @atlgirlgang @hungrygirlsdoitbetter, I am comforted to know there is such a lovely locale not too far from ATL for a weekend getaway no matter the season.
Rigel Gemini