Lifestyle: Sheex Bedding
Since I recently purchased a new home, I have had a keen interest in interior design. One of my favorite rooms to decorate so far has been my master bedroom. I've always felt that the heart and centerpiece of a bedroom is the actual bed itself. I have been on the lookout for comfortable yet stylish bedding to complete the look of my master bedroom.
I was recently sent a few items from SHEEX. SHEEX is a company that makes performance bedding and sleepwear to transform the nighttime experience. I was given the Original Performance Sheets, the Performance Cooling Duvet Cover, the Original Performance Down Alternative Comforter, and the Original Performance Down Alternative Pillows all in "Pearl Blue" color.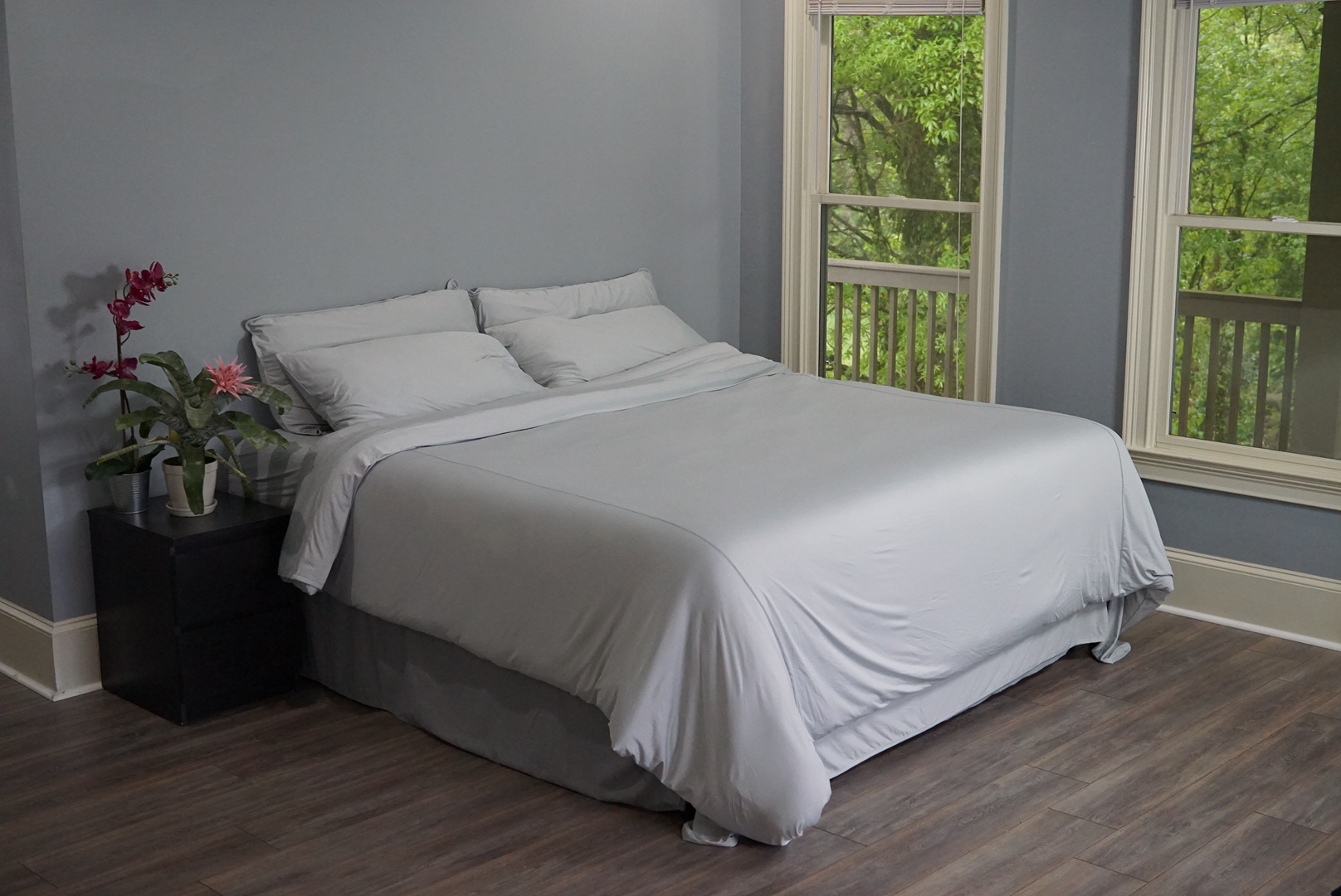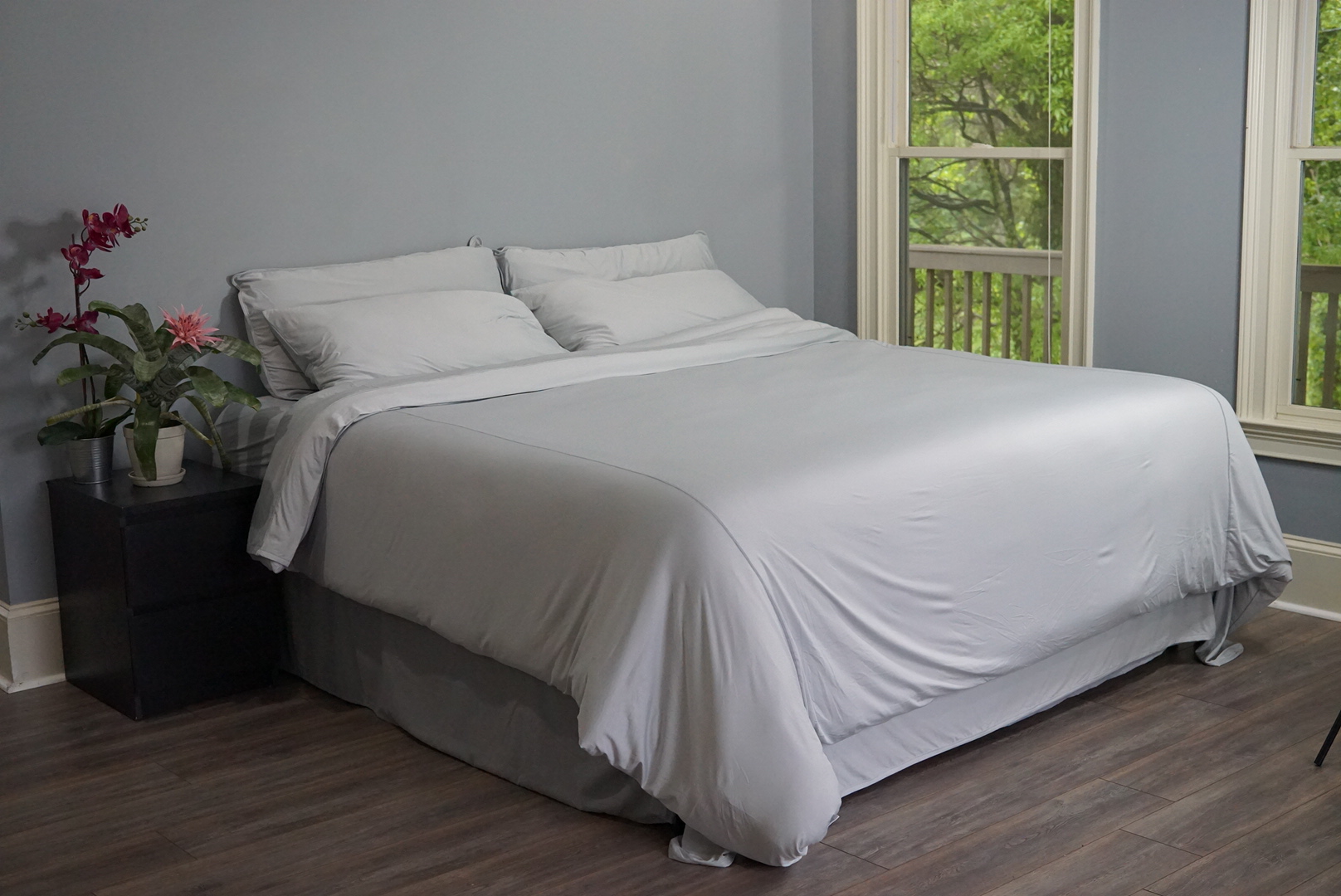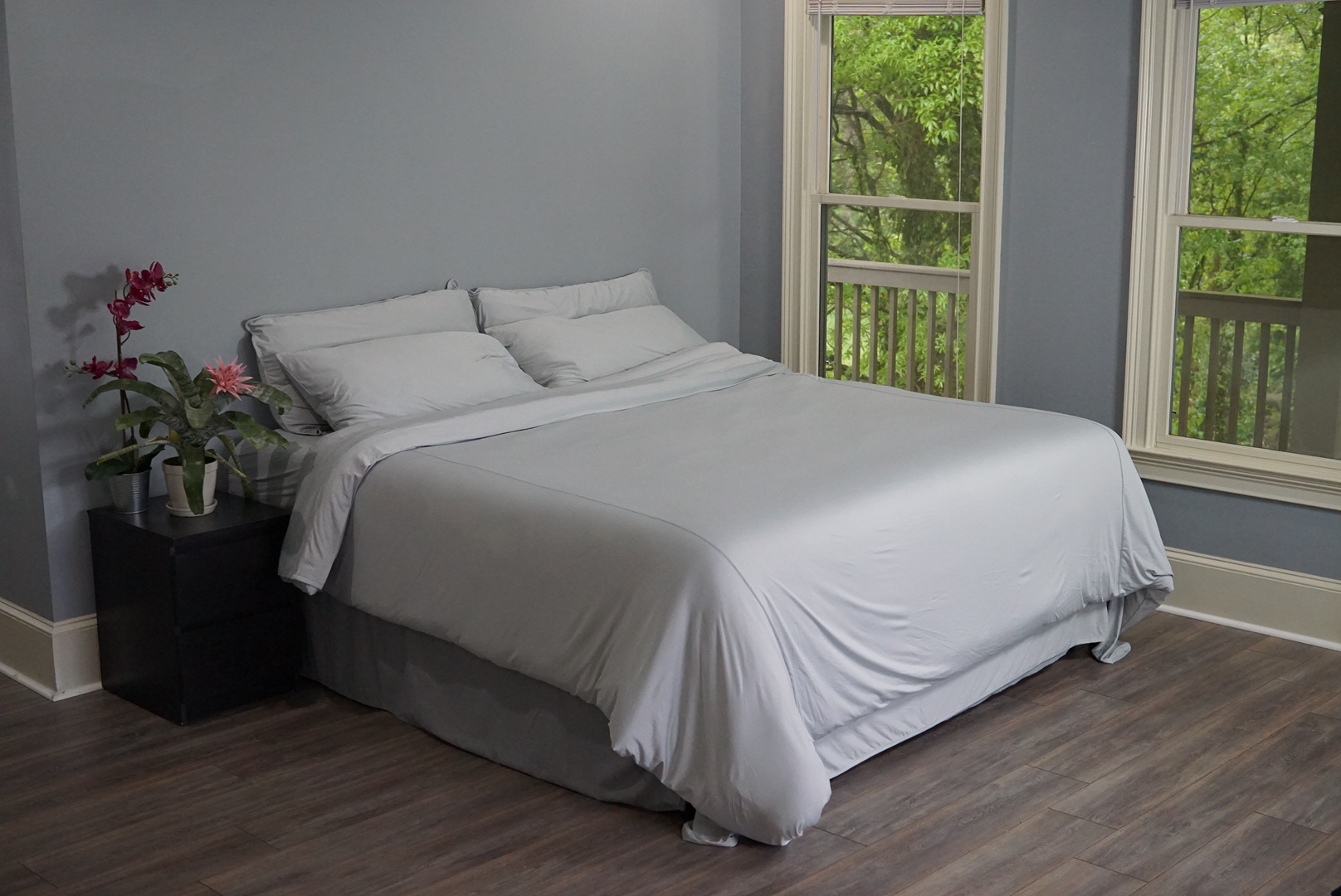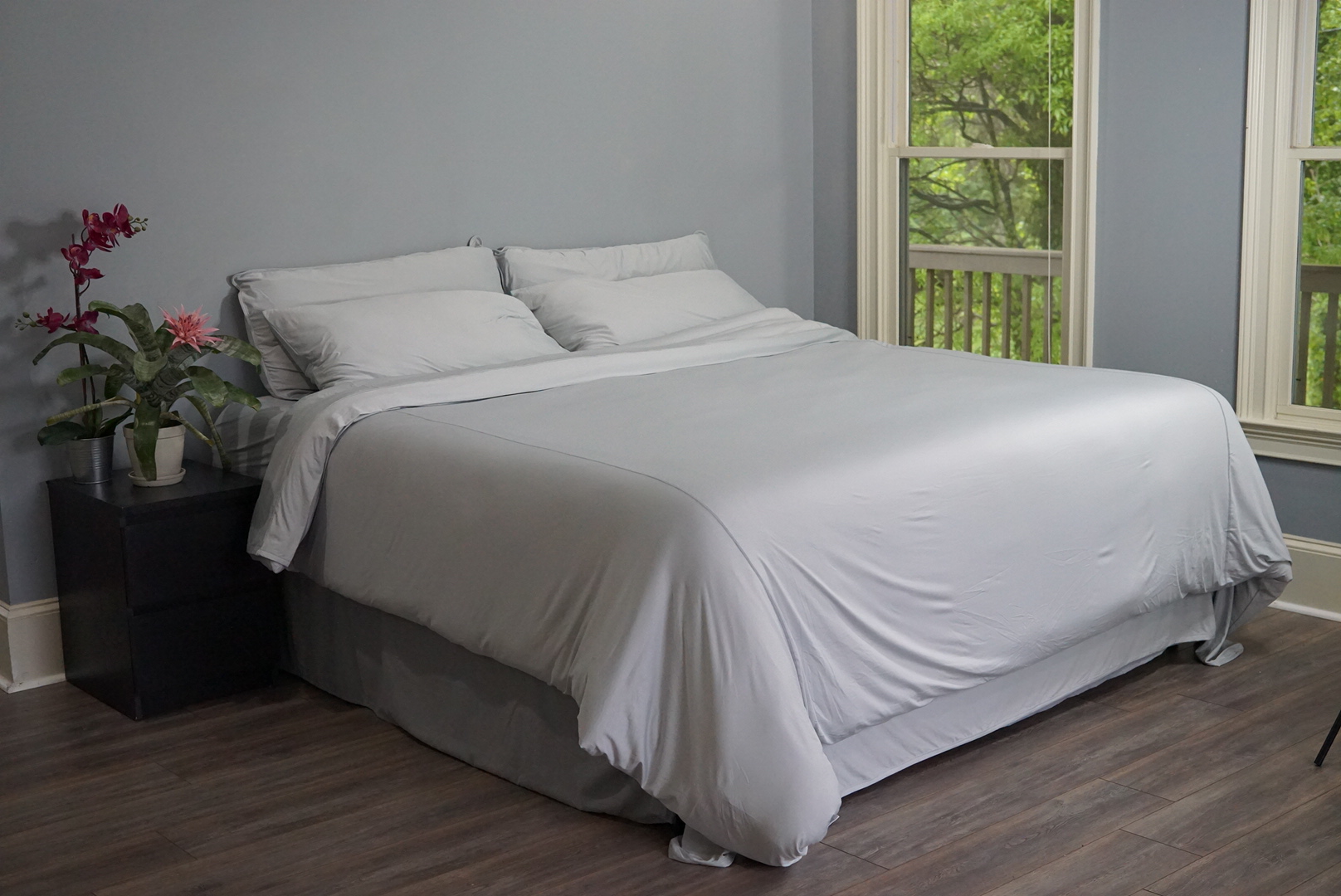 I've never felt bedding quite like it – stretchy and cooling and luxurious all at the same time.
The bedding feels like a smooth, plush athletic material. Which means there is no "sticking" to the sheets, and it's easy to turn over in the night with practically frictionless bedding. Since trying this set, we have found ourselves washing them and putting them right back on, refusing to go back to another set of bedding we already had!
I must say that sleeping with this bed set for the first time completely elevated my normal sleeping experience. Everything was extremely comfortable, and I felt the temperature regulated technology working throughout the night. I woke up feeling refreshed and ready to start my day but also looking forward to catching some more Z's in my new SHEEX bed set that night.
The SHEEX website features a variety of different collections designed to give their customers the sleep experience they desire. If you are looking for a bedding brand that provides quality comfort and temperature control throughout the night, I highly recommend that you check out the SHEEX website.
Rigel Gemini